Here are some photos of a hand-cranked 12v DC Generator 6115-99-949-8134.
The case has a stamp of 6115-99-102-1571 and is shown in photos below.
I dont yet know the current output of this unit.
What I can say is that in a no-load environment it produces a very smooth 12v DC (using a scope to read) when cranked at about 1 rotation each 2 seconds.
I have no idea what the large screw-thread is for. It DOES NOT turn with the shaft. It looks like it could be used to secure the genny on a pole or post?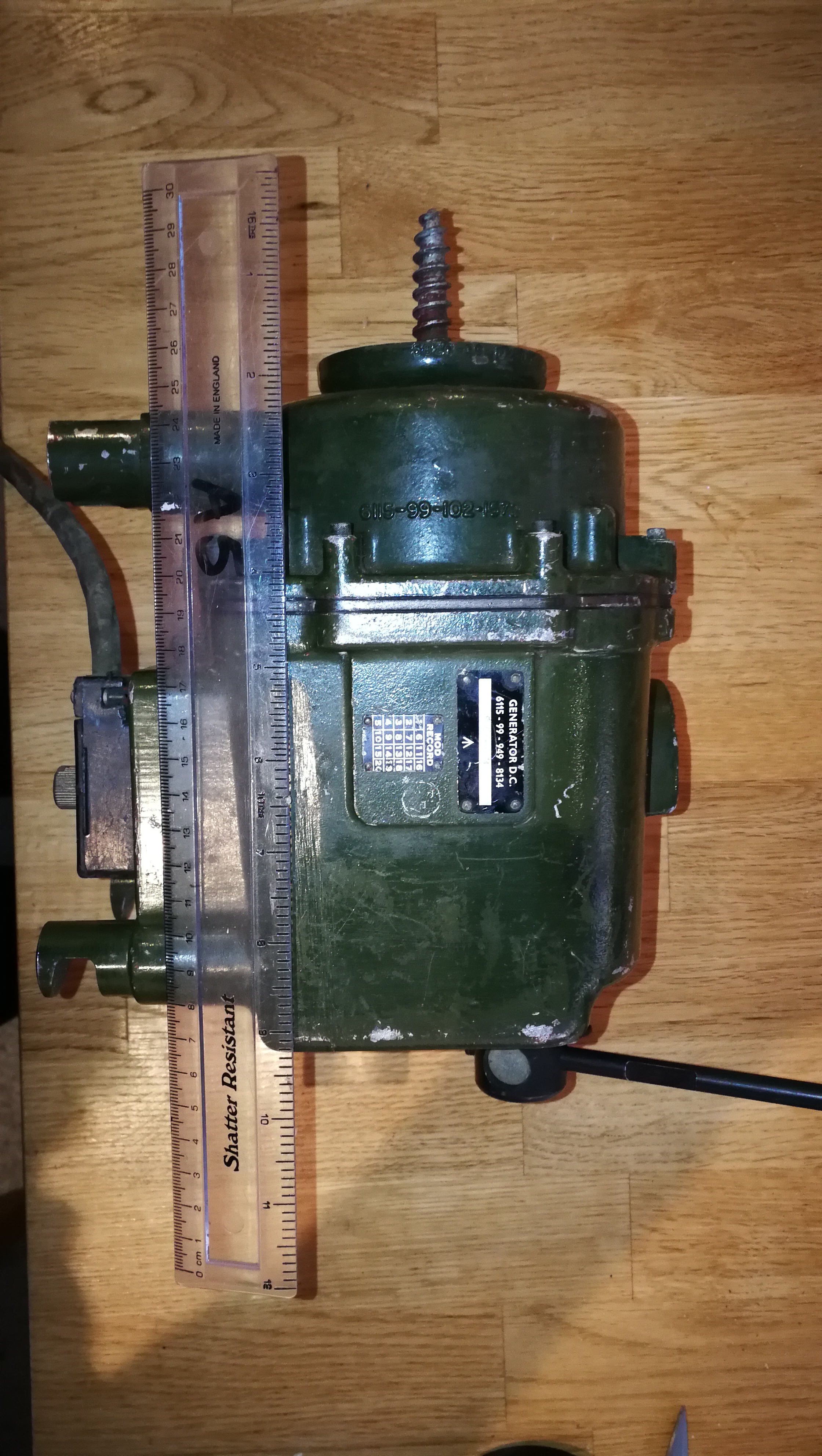 The red "button" shown on the picture below is a light. It turns on when the genny is producing are close to 12 volts.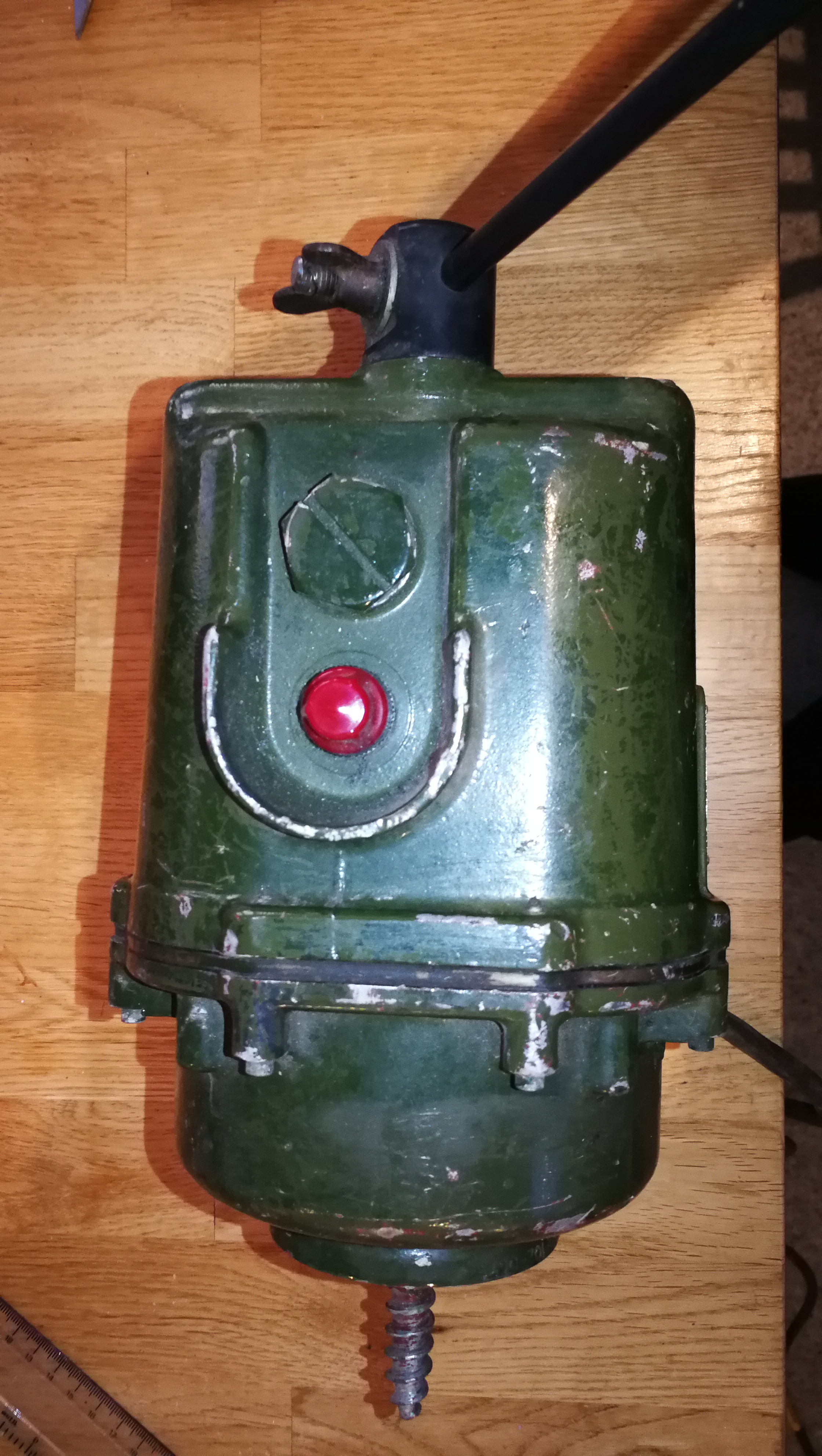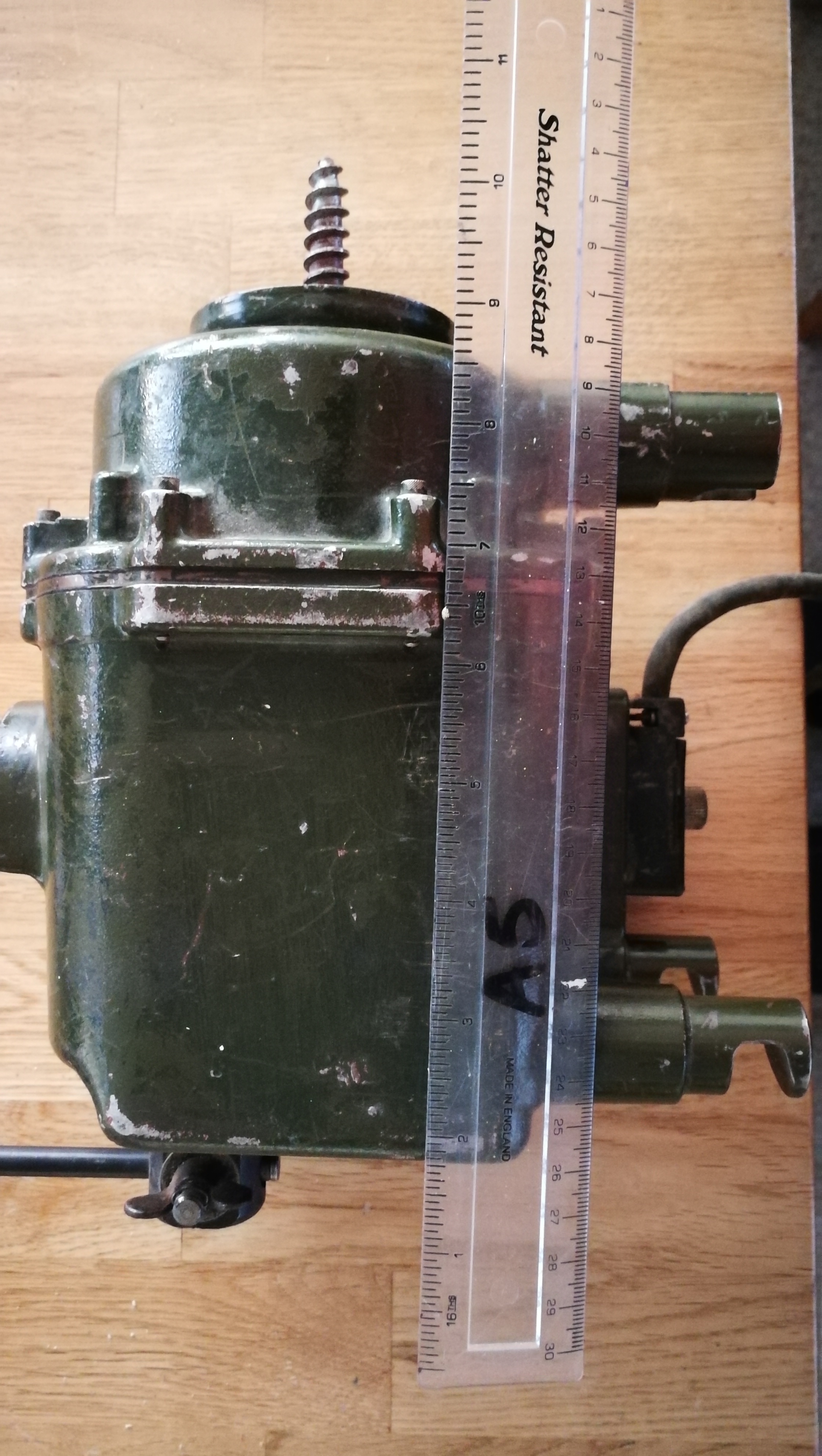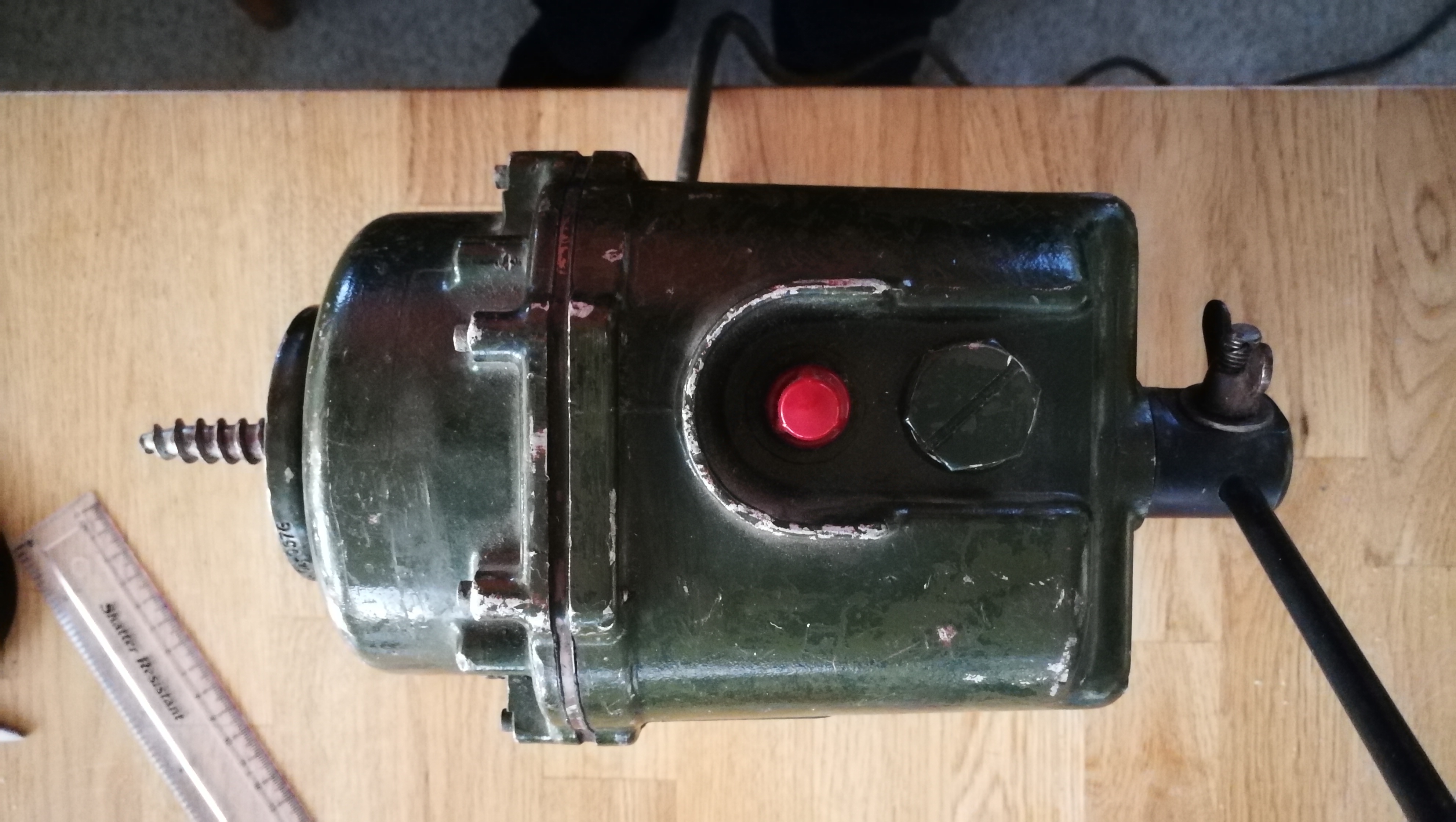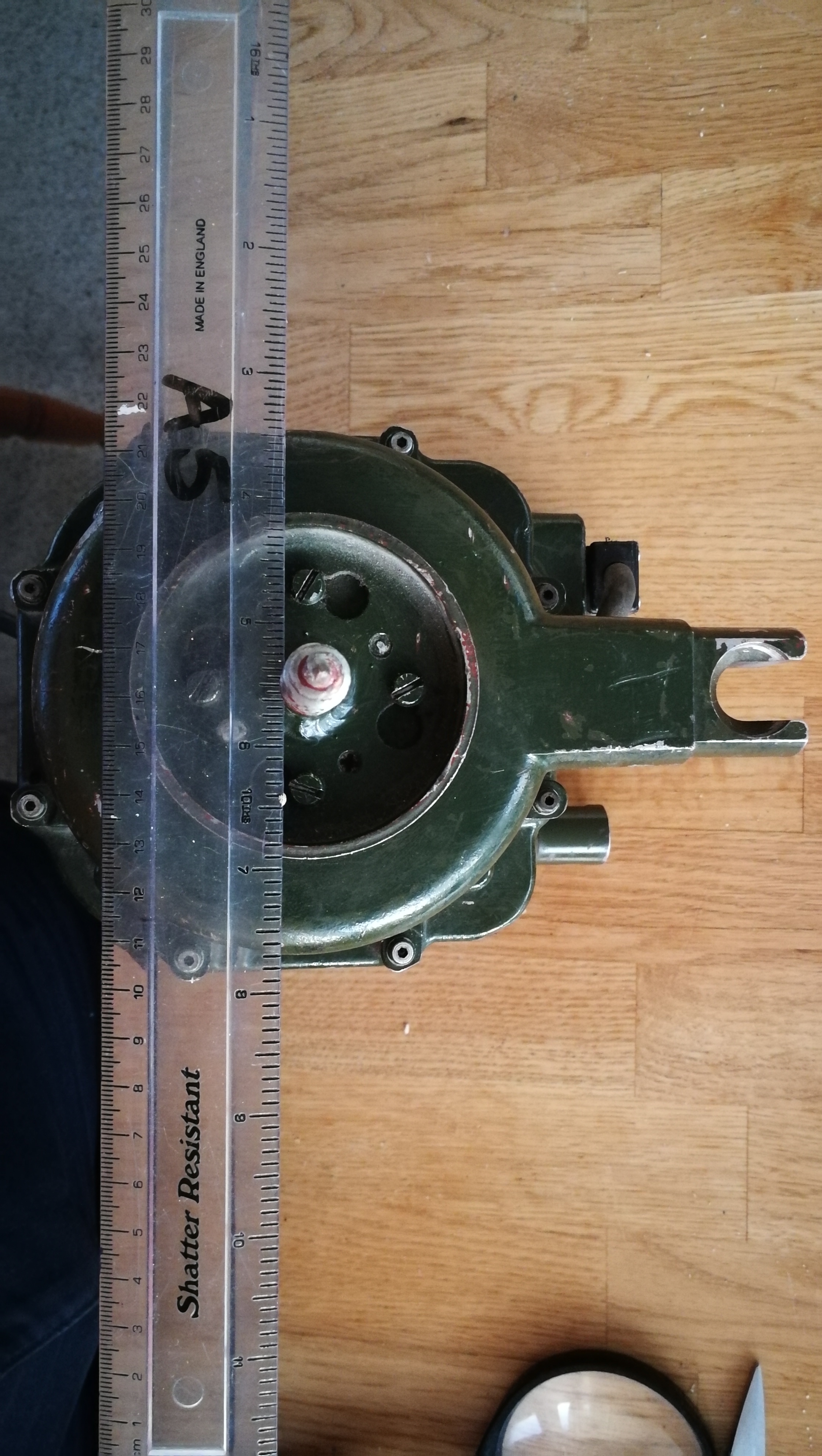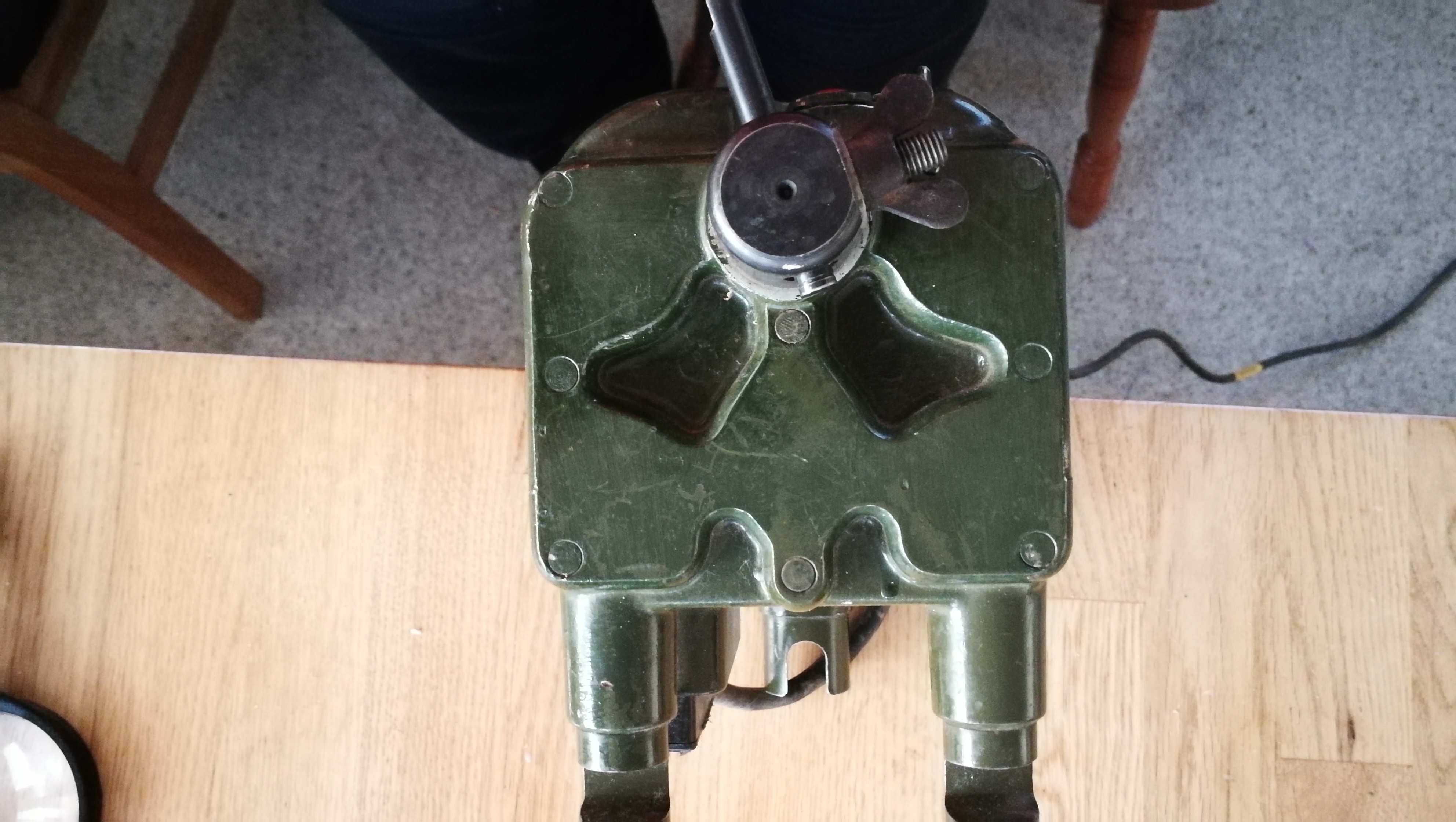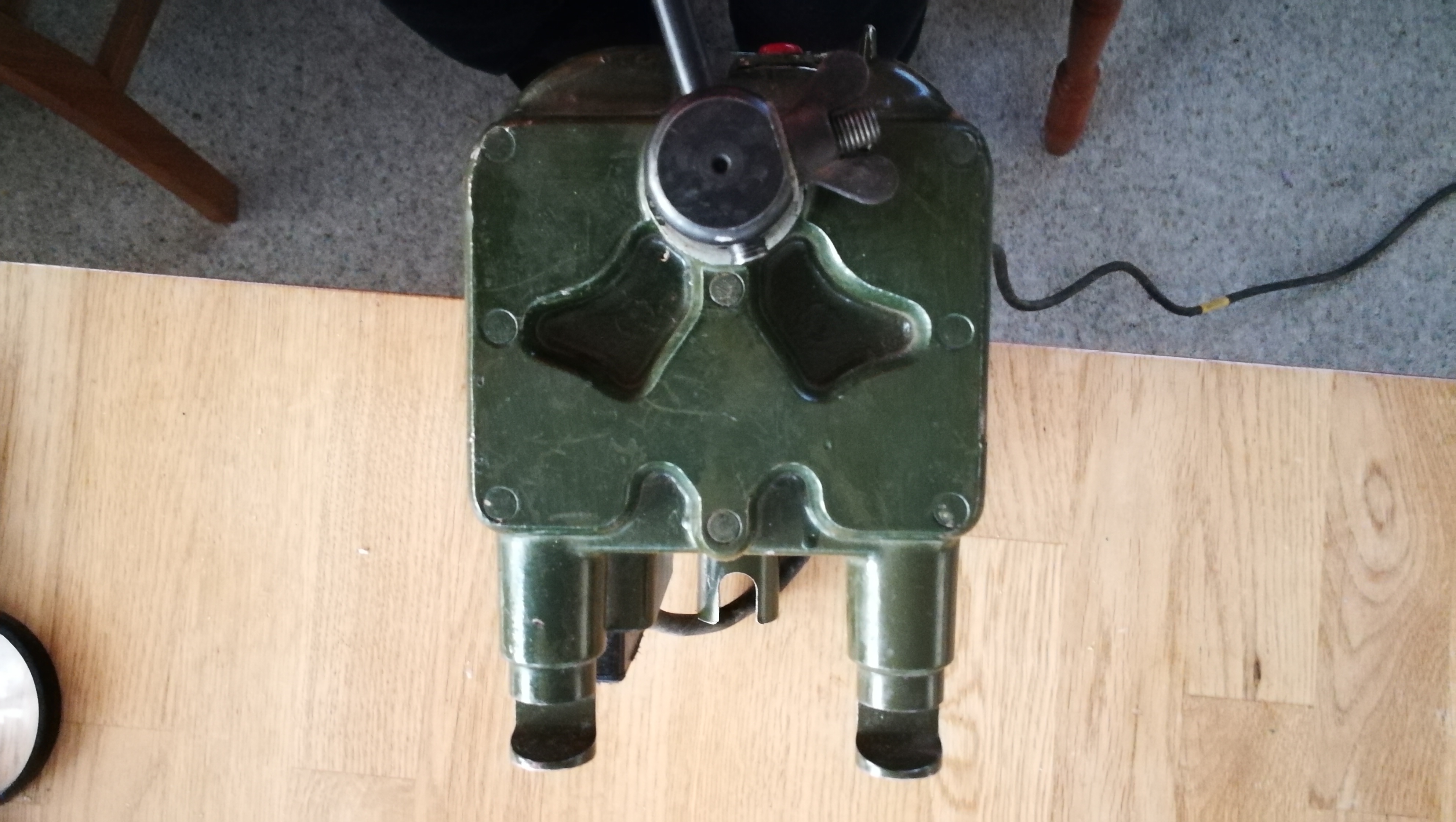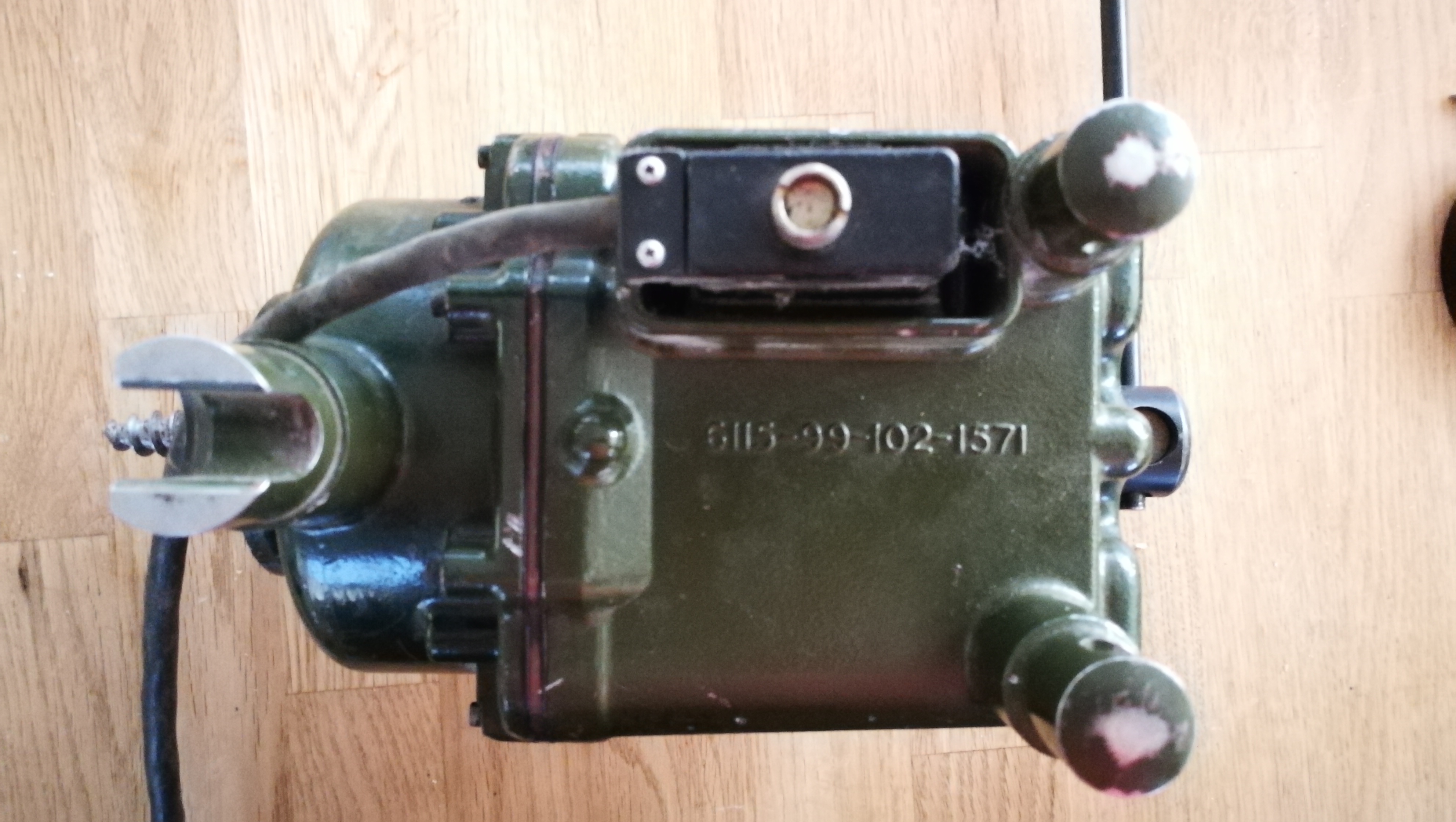 Showing the connectors, the encased one is positive (+) red on my kit.